The Crags, Near Woodland Park
This hike is very simple to describe: If you like the Garden Of The Gods scenery but can't stand the hoards of tourist gawkers that have never set foot off of pavement in their lives, this is the hike for you! It's a gentle slope until you get to the crags, where things become a little steeper and gravelly, but nothing you can't handle. The Crags are truly something to see. This hike is a popular kid-friendly trip for the handful of families who know about it.

 

The dirt road is fairly rough until you get past the Mennonite Camp. There is a primitive campground at the trailhead which is suitable for tents, truck campers, and small beater trailers/RVs (don't bring your nice camper trailer or RV because the road will really beat it up).

 

Download the tracks and waypoints:
If you don't want to stay at the primitive Crags Campground, there are a lot of hotels and developed campgrounds in the Manitou Springs area, as well as a nice developed campground near Florissant Fossil Beds.
If you are not quite sure how to get the routes and waypoints to open correctly, read the FAQ on the subject for help: Downloading Routes And Waypoints FAQ.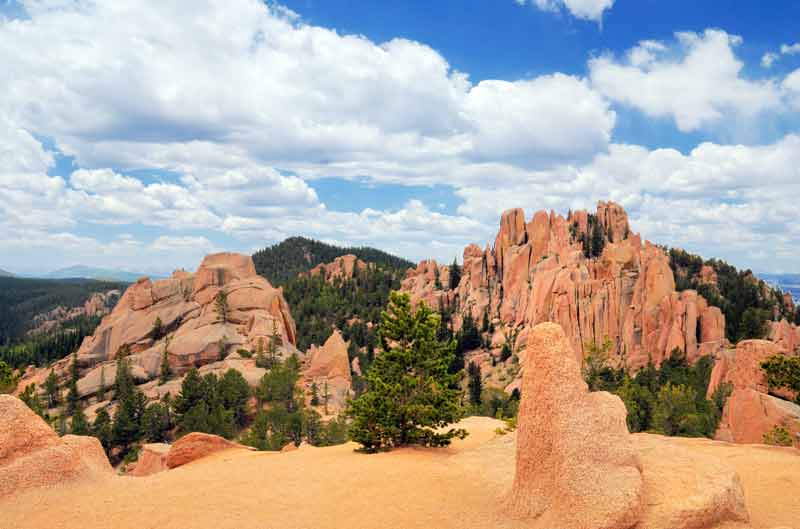 Last Updated on Wednesday, 01 July 2009 11:25