Mount Falcon Open Space Park, Morrison.
Mount Falcon Open Space Park is a Jefferson County Park located in the foothills between Morrison, Evergreen, and Golden, Colorado. It is a picturesque foothills area that features the remains of a huge house built of rock, as well as signs describing the history of the area and the area's former owner when it was a ranch. This is a park rich in scenery, wildlife, and history. The course I have outlined in this easy hike will show you all three, as well as visiting a lookout tower and overlook areas. This route tends to stay mostly dry through the winter, so it's a great off-season hike.
Download the tracks and waypoints:
If you are not quite sure how to get the routes and waypoints to open correctly, read the FAQ on the subject for help: Downloading Routes And Waypoints FAQ.
If you're looking for a place to spend the night in the area, Evergreen has a couple of hotels, as does Golden. Also, Clear Creek RV Park in downtown Golden is a nice place to camp.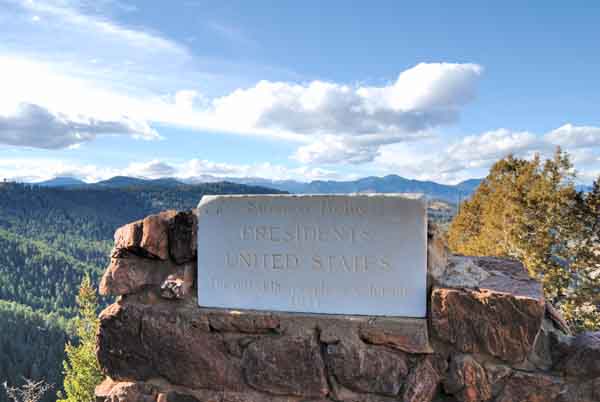 Last Updated on Wednesday, 01 July 2009 11:26