Twin Sisters Peak, Estes Park
Because of it's location well east of the continental divide and south of Estes Park, Twin Sisters Peak is often hikeable when other 11,000+ foot mountains are snowed in. This allows for some great spring/fall summit bagging.

 

The trailhead was moved a few years ago, so old descriptions of the Twin Sisters trail may be inaccurate. These tracks are recent, starting from the new trailhead near Lily Lake, and ascend to the top of the false summit. From there, it's a no-brainer to the true summit.

 

 

 

Download the tracks and waypoints:
If you are not quite sure how to get the routes and waypoints to open correctly, read the FAQ on the subject for help: Downloading Routes And Waypoints FAQ.
If you'd like to spend the night in the area, there are a multitude of hotels and campgrounds in and around Estes Park and Rocky Mountain National Park. If you travel a bit south you will find the excellent Olive Ridge national forest campground.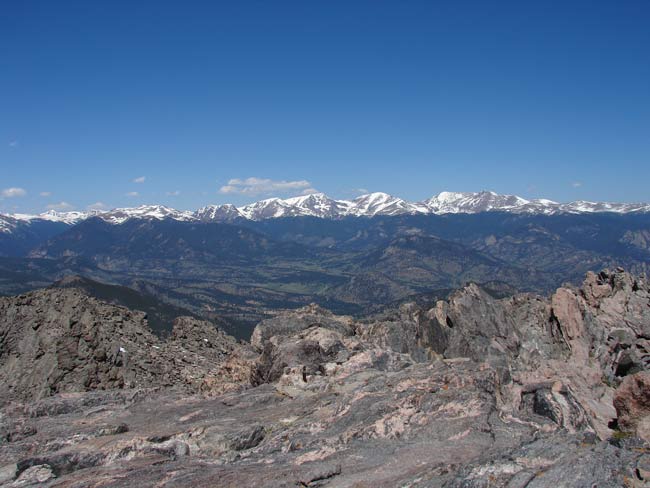 Last Updated on Wednesday, 01 July 2009 11:56