If you have ever done the Rocky Mountain National Park hikes to Lulu City or Eugenia, congratulations, you hiked to a sign!
If you want to see actual historical remnants, you need to travel south a bit to an area where the hiking guidebooks don't quite reach. The area is Gilpin County.
There is a tremendous amount of history in Gilpin County from the mining and pioneer days. And luckily, many historical areas are off the beaten path just enough that they are preserved for hikers like you and I.
This trip contains 2 destinations: The hike to the summit of Black Hawk Peak is a rewarding bushwhack in itself, but you can also travel to an old mining town site and see cabin remains, the springs that fed them, and ascend to the top of mine tailings for the best views of the trip. Look around this area for a while and you will find more and more interesting facts of the lives of these rugged individuals. This area is on the outskirts of a town known as Wideawake back in the mining days. I hope you will find it as fascinating as I did.
Your hike begins at the entrance to the Pickle Gulch group picnic area. There is some room to park off to the side of the road. The hike up the old road is steep and covered in gravel/talus. The descent is harder than the ascent due to the slippery nature of the road. It's amazing that Colorado's early pioneers traveled this difficult road in the equipment of the time. Once you reach the point marked "overgrown rds", you have overcome the most difficult part of the trip, and you have the choice of heading left up to Black Hawk Peak or straight ahead to the old town site. Be sure to see them both while you are up there.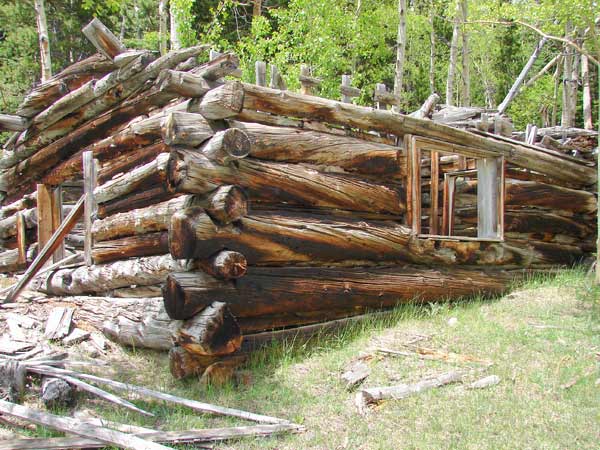 Download Blackhawk Peak Tracks and Waypoints (94 downloads)